In this week's blog, I'm delighted to welcome a new mother-and-daughter team, Deliwe Kamba and Tashinga Kunyarimwe, to the Extra Help family. Deliwe and Tashinga are running Extra Help Kettering together and launched their new home-help and domestic cleaning business on 5th January this year, covering East Northamptonshire.
Deliwe and Tashinga live together in a village called Burton Latimer, near Kettering. Deliwe has been a nurse for over twenty years and Tashinga is an accountancy graduate who worked in several care-related jobs while studying at university.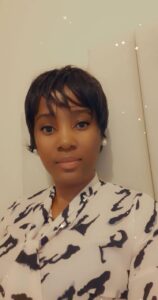 "During my degree, I worked primarily as a healthcare assistant, which I really enjoyed. Although my degree was in Accounting, my heart just wasn't in it. I felt I wanted to remain working within in the healthcare sector, as it's so incredibly rewarding," she says.
Tashinga was keen to run her own business and franchising appealed to her because she knew she would have immediate access to a proven business model, a support system and industry experts to help her succeed. She had previously considered the idea of starting up on her own but was reluctant, due to the high failure rate of start-up businesses.
"As a sole trader, I don't think I would've been able to cope with the loneliness and, honestly, I wouldn't have known where to start," Tashinga says, "I believed having direct access to industry experts would give me a head start as I would be able to benefit from their experience."
Although she was an experienced carer, Tashinga felt more inclined to go for a home-help and domestic cleaning franchise, rather than one that provided personal care services.
"When you've been a carer for a while, you really understand what it means to give people some extra help – it almost becomes second nature," she says. "Although it's rewarding, I found personal care to be quite draining, very emotional and stressful, especially when you're working with people who are 'end of life'. I feel I can make more of a difference by working with people before they get to that stage in life – people who are still living independently and need a bit of help and companionship. The little but meaningful things in life, like having a cup of coffee and a chat, mean the world to them, especially during the past year, when many people have been vulnerable and isolated, due to the pandemic."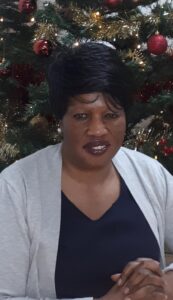 Tashinga and Deliwe originally found Extra Help on Facebook while searching for home-help franchise opportunities. They chose Extra Help because it felt so genuine and welcoming, and somehow, they just knew it was the right franchise for them and their search was over.
Once the agreement had been signed, the process of becoming a franchisee was very smooth. Due to lockdown, they received virtual training on Zoom, which Tashinga says was excellent. They have since received further training on specific aspects of running a business, such as online recruitment, which has resulted in finding eight home-helpers.
"I really feel the Extra Help team go out of their way to make sure you're trained on anything you don't feel entirely confident with, so you can be the best that you can be," she says. "They've made sure I know where to get my leads from, how to recruit staff, how to manage my clients – everything I need, really!"
Tashinga and Deliwe have been assigned a mentor, Denise Cooper, who is an experienced franchisee. They are also in regular contact with Sarah Canny, Director of Operations and owner of Extra Help South Hams, West Devon and Bude, who Tashinga says has been incredibly helpful and responsive.
Upon the recommendation of other, successful franchisees, Tashinga and Deliwe have also joined an online services platform that connects buyers with local service providers, in the hope that they will start receiving leads imminently. Although their intention is to offer the entire range of Extra Help services, their initial focus will be on promoting home cleaning services, which they know will enable them to upsell other services, such as dog-walking, gardening and meal preparation.
Although Tashinga and Deliwe's business is still in its infancy, they are very pleased with how it's going so far. Tashinga's advice to anyone considering the Extra Help franchise opportunity is simple:
"Dare to go for it, even if you're nervous, because if you don't try, you'll never know!" she says, "My mum and I would definitely recommend the Extra Help franchise, especially if you've never run a business before, as the support you receive from the team is fantastic and you never feel alone."
We wish Tashinga and Deliwe all the luck in the world with their new business venture and hope to be able to share news of their success with you all very soon!
If you've been inspired by Tashinga and Deliwe's story and would like to run a home help and domestic cleaning business, offering a flexible range of services to your local community, give us a call on 01752 905790 to find out if your area is available. You can also visit our website for more information.