At the end of last year, I announced that six new franchisees had joined the Extra Help family. In this week's blog post, I'd like to introduce you to Karen Garcia, our new franchisee for Cheshire West …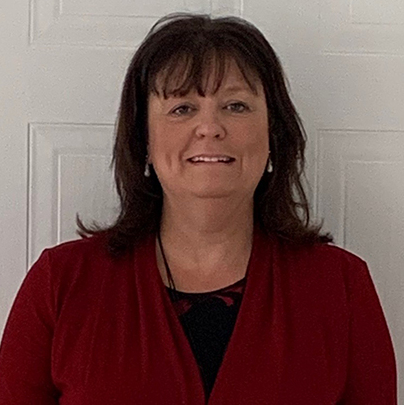 Karen lives in Northwich and is married with three, grown-up children. Prior to becoming an Extra Help franchisee, she was a foster parent and also worked as a registered staff nurse for over ten years, helping to meet the needs of elderly and vulnerable people within her local community.
"The experience I gained as a nurse was what led me to consider working in the home-help industry," says Karen, "I felt it was an ideal fit for my skillset, as I already had an understanding of the unmet needs of elderly people living alone, as well as busy parents etc."
When Karen decided to change career, she chose to go down the franchising route as she liked the idea of being self-employed whilst still receiving the backing and support from an established brand.
She already knew she didn't want to run a business that just offered cleaning services, but preferred to find a business that was focussed on providing home-help to the elderly, which was more aligned to her skills and interests.
Karen discovered Extra Help through an online franchise directory. Originally, she looked at businesses that provided 24-hour care and personal care which, at first, she was extremely keen on, but felt quite overwhelmed and daunted by the number of regulations and laws involved. She realised that Extra Help would provide the ideal compromise, allowing her to focus on helping the elderly without being too caught up in red tape.
She considered all the main, home-help franchises but decided Extra Help was the best fit for her, mainly because she liked the business model and pricing structure and felt the brand values resonated the most clearly with her.
Karen says that, once she chose to invest in an Extra Help franchise, the process was extremely smooth and efficient. "I only met Claire at the end of November and, by December, I had signed up and was attending franchisee training!" she says, "I just knew it was the right decision and you have to take risks in life, otherwise you'll never know and always be wondering 'what if?'. I felt that Claire was genuine, honest and understanding and I knew I wouldn't have any problems."
Karen describes the training as being extremely useful, providing all the essential information she needed to know about owning a franchise. She says, "Our trainers were excellent and answered all our queries and initial concerns. It was great to meet the other new franchisees and, since then, I've been introduced to Carol and Cath from Extra Help Wirral- it's great to have some experienced franchisees available to support me."
Karen officially launched her business on 1st December. Since then, she has started advertising in local publications and, upon the advice of other franchisees, has registered with various, online service directories. Karen is due to meet with another, local franchisee imminently, to gain some tips and advice. She is also in the process of recruiting and interviewing home-helpers and has received literally hundreds of applications!
Karen aims to follow the advice given to her by other franchisees and establish relationships with local, specialist charities, in the hope that they will recommend her. She is also trying to establish contact with the discharge co-ordinator at her local hospital and will be joining some local networking groups to promote her business.
Although she has a special interest in and passion for helping the elderly, Karen plans to offer all of the Extra Help services. "While I do, admittedly, have a passion for and experience in caring for the elderly, at the end of the day, it's a new business," she says, "I'd be crazy to restrict myself in any way."
Karen says the best thing about being involved in the home-help industry is the enormous job satisfaction that comes from helping others. She is looking forward to being her own boss and making a positive difference within her local community.
If you're interested in running your own home-help and domestic cleaning business and would like to find out more about the Extra Help franchise opportunity, please give us a call on 01604 532932.