Hello,
I'm Charlie, my team and I have a passion for providing high quality home help services for families and individuals across North, Mid and East Devon. We want to make a difference in our community, improving the lives of young families, working professionals and the elderly. We are committed to helping older people stay in their own homes as long as possible, by helping with all daily tasks excluding personal care, we can also take you to doctors' appointments or the post office. We also realise that busy families may need support with similar tasks, let us come in and wash up, make the beds and take the kids to school, all our home helpers are both DBS and reference checked as well as being fully insured. Busy professionals may also want our services, we can clean the house and stock the fridge for you.
We personalise your service and prepare a bespoke package to suit your needs. This includes but isn't limited to –
De-cluttering of homes and maintenance on a weekly basis;
Domestic cleaning and household tasks, washing, ironing;
Meal preparation;
Companionship, sitting with the elderly or others with health issues to allow respite for carers;
Taking clients to doctors, hospital appointments, hairdressers, bingo, lunches etc;
Taking clients shopping; food and personal enabling people to still have choices and feel part of their community or doing shopping for them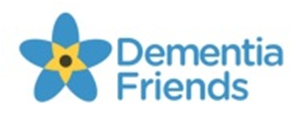 I am a Dementia Friend, want to find out more about becoming a dementia friend?