We are recruiting!
Would you like to work with us?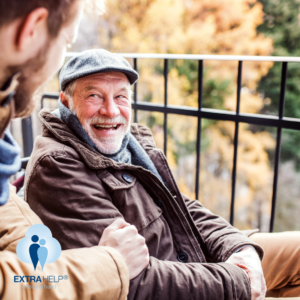 Find out more about our self-employed flexible working options. We have space for Home Helper's in some of our local branches; where you will work directly with our lovely clients to help them live independently.
Our home helpers will always be asked for both references and DBS checks. Experience isn't always necessary enquire with your local branch manager to find out more keep reading for an example job description!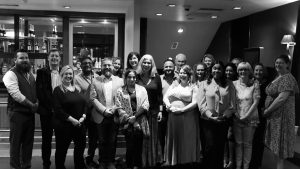 Or if you are interested in becoming a Franchise Branch Owner where you manage a team and recruit clients for your own home help business. Look no further than Extra Help! Find out More…
Would I make a good Home Helper?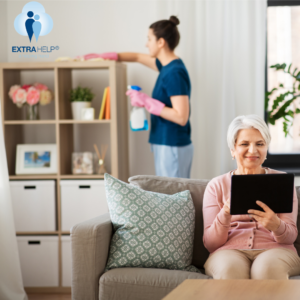 Are you a people person who loves to support those in your community? Or maybe you're a passionate cleaner and would prefer to work cleaning for clients?
If you have a passion for helping the elderly, vulnerable, or busy families we want to hear from you!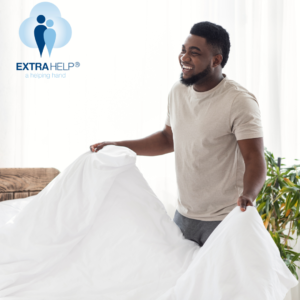 Lend a helping hand completing domestic tasks which you choose; this may include, but isn't strictly limited to;
De-cluttering;
Domestic cleaning and household tasks, laundry, ironing, making beds;
Companionship, sitting with the elderly or other people with health conditions to allow respite for their carers;
Enabling;
Taking clients to doctors, hospital appointments, hairdressers, bingo, lunches etc;
Taking clients shopping; food and personal enabling people to still have choices and feel part of their community or doing shopping for them;
Meal preparation;
Dog walking or pet care;
Household odd jobs or basic gardening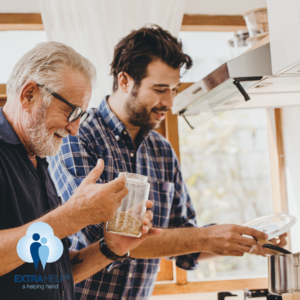 Choose exactly what you'd like to help with by selecting which jobs and or clients you take on. Advise us on your preferable times/days and locations for work.
Driving will be an advantage for you being able to take on more clients, or work in various areas talk to your local branch about their requirements!
DBS and reference checks are required for this role, however we can help you to obtain a DBS if you don't have one!
Job Types Available: Permanent, Part-time, Full-time
Great rate of pay – above minimum wage, but varies slightly depending on branch location.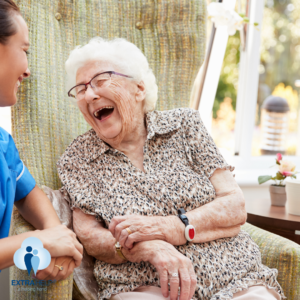 Fill out the contact form below to be connected with your Local Branch! Start the journey to a rewarding role today…