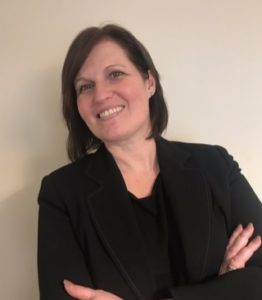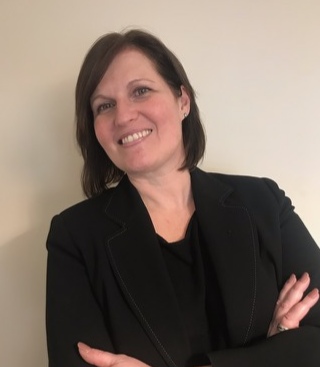 In this week's blog, we caught up with Denise Cooper, who took over the Extra Help franchise in Rickmansworth earlier this year.
As mentioned in my previous blog, Denise is my PA and, when I found myself looking for a new franchisee for Rickmansworth at the beginning of the year, she was the ideal choice. As well as her amazing people skills and ability to prioritise and juggle workloads, Denise also has genuine and personal experience of helping elderly and vulnerable people, as her mother has dementia and is now living in a care home.
When Denise took over the Rickmansworth franchise, she was faced with the daunting task of almost starting from scratch, with only two home helpers and a small handful of clients. She hit the ground running and signed up to a website called Bark.com, which is used to find local services, such as cleaners, gardeners etc.
"I had no advertising budget at the time, so I had to think creatively," Denise says, "It's a great way of getting our name out there directly to people in the Rickmansworth area who are actively looking for the services we provide."
Bark.com has proven to be very effective for Denise, who now has forty-five regular clients on her books and a team of seven, highly effective home-helpers, after only five months of owning the franchise. She has also just taken on her first Airbnb client and, subject to a successful trial, will be managing the ongoing cleaning of his property, prior to guest arrivals.
Denise has discovered that, in the Rickmansworth area, there is a huge demand for Extra Help's services, with lots of elderly people wanting to remain in their own homes and needing assistance. The fast increase in clients has meant that Denise has been able to generate some fantastic reviews, such as the one we received just last week:
"I cannot praise this company enough. They have been there to help me through difficult times and have been reliable, caring and trustworthy from the very start. I would certainly recommend them". Jean P, Watford.
Another recent review for Extra Help Rickmansworth was equally complimentary:
"I had a really positive experience with Denise and her team. They were able to take on my request quickly and at a very reasonable rate. Michelle showed up as agreed and made sure the entire place was spotless. She cleaned the blinds, lifted all materials on the surfaces and cleaned, she vacuumed as well as steam cleaned the floor….I couldn't have asked for a better service and will definitely be using her services again." Kiran, Watford.
Although Denise has been extremely successful in growing her business to date, she is careful to ensure she maintains a healthy work / life balance and is comfortable with her workload. She says the key to this, despite wearing a few different hats, is to remain in control and be aware of her limitations.
"I just make sure I have regular down time. Good project management is essential to this. For example, Sunday is my catch up day, where I send out paperwork to clients and weekly schedules to my home-helpers. I just want to grow the business slowly."
As a genuine 'people person', Denise says that what she loves best about this industry is that it's all about building relationships and trust. She thoroughly enjoys meeting new clients and telling them about Extra Help's services. Her primary motivation is picturing her mother, when she was living independently, and how much she could have benefitted from Extra Help's services. Knowing she is in a position to help people like her mother is what drives Denise to succeed.
"I have really surprised myself by what I'm capable of and what I've learnt, and I absolutely love it. It's hard work but I'm not afraid of hard work, especially when it's so enjoyable and each day is different. It may be a small business but it's all mine and I'm so proud of everything I've achieved so far!" she says.
We are thrilled to learn of Denise's successes to date and look forward to seeing her business grow from strength to strength in the future.
More information
For more information on how Extra Help can offer you a rewarding and lucrative career in the home-help industry, please call 01604 532932 or visit https://www.extra-help.co.uk.