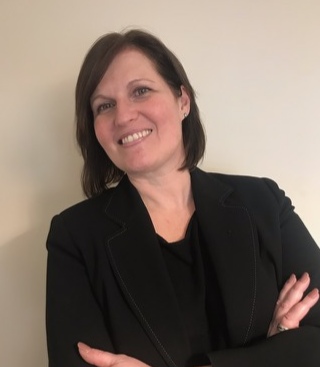 I am delighted to announce that our Rickmansworth franchise has a new owner!
Denise Cooper, who also happens to be my Personal Assistant, is now responsible for the Rickmansworth area.
Denise has two grown-up children and is married to her husband, Dave, who is a professional driver. I have actually known Denise for many years; we have always kept in touch and our children grew up together! When I moved back to Milton Keynes in 2017, we reconnected in person and, at the time, I happened to be looking for a PA.
With extensive experience in PA work and office management, Denise was the ideal candidate for the role! She has great communication skills and is extremely well organised, highly focused and enjoys supporting others.
When I found myself in a position where I needed a new franchisee for Rickmansworth, I instantly thought of Denise. In addition to her fantastic people skills and desire to help others, she is also a Dementia Friend as, unfortunately, her own mother has dementia. Therefore, she is well equipped to respond to the needs of elderly and vulnerable people.
Luckily, Denise felt that she had reached a stage in her life where she wanted to run her own business.
"I've always worked in roles supporting and organising other people and decided it was time I did something for myself," she says. "The opportunity to run my own franchise came along at just the right time. This particular business model is so easy to follow that it will allow me to run my new business in conjunction with my existing commitments."
Denise was also attracted by the opportunity as she felt that Extra Help had more of an emphasis of serving, rather than selling, allowing her to focus on her own strengths. She decided to accept the role and took over the running of the Rickmansworth franchise at the beginning of 2019. As Denise had already been helping out with the administration for the Rickmansworth franchise, she had already familiarised herself with the processes and systems involved and, therefore, it felt quite natural to become the new franchise owner.
It was very easy to get Denise up and running. As part of her role as my PA, she has been helping us to organise training for new franchisees. Therefore, she was already familiar with our training materials, which helped to speed up the process of becoming a franchise owner.
Rickmansworth's existing client base is quite small at the moment, but Denise sees this as a positive, rather than being thrown in at the deep end with a huge number of clients to get to know from Day One.
"I will have a greater opportunity to put my own stamp on the business and grow it as I learn, as I will be more in control," she says.
Denise is very excited about owning a business in the home-help industry and says there is no greater feeling of self-worth than knowing you have made a positive difference to other people's lives.
"I really see it as an extension of what I was already doing," she says, "I've always been involved in helping people in some way, so this feels like a very natural progression."
Denise has already made a great start in growing the Rickmansworth franchise. She inherited four home-helpers from the previous franchise owner and is currently advertising for more. She will also be advertising Extra Help's services on social media and in local publications.
Denise already knows that the key to her success is to stay focused and not get overwhelmed.
"I always advise people to 'chunk-size' things down, bit by bit, and that's exactly what I plan to do, moving forward," she says, "I know that, by doing this, I will get to where I need to be."
We wish Denise every success with her new franchise and look forward to sharing her success stories with you in future blogs.
For more information on how Extra Help can offer you a rewarding and lucrative career in the home-help industry, please call 01604 532932 or visit https://www.extra-help.co.uk.