This week, I am delighted to announce the launch of our latest franchise in Worthing, West Sussex, which is owned by Dee Farrance. Dee has been married to her husband, Paul, an accountant, for ten years, and they have a seven-year old daughter.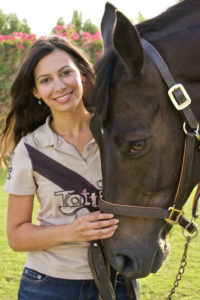 Dee is Egyptian and grew up in Dubai, where she owned a café and bakery. She moved to England three years ago and currently runs a successful, wedding cake design business, Sugar High Cakes. She plans to continue with cake designing on a scaled-down basis, to give her the space to grow her new franchise whilst providing her with a creative outlet.
Dee comes from a long line of franchising. Her father works within the franchising industry and has always encouraged Dee to follow in his footsteps. In running her own café and wedding cake design business, she has had a taste of being a small business owner, but felt she was somewhat limiting herself. Thanks to her father, Dee was aware of the advantages of franchising and felt that it would provide more lucrative opportunities for her.
"The system is already in place and you don't have to go through the trial and error process," she says, "Effectively, you are taking on someone else's experience that has been tried-and-tested, so you already know it works!"
Dee started looking for a domestic cleaning franchise, as she had always been keen on being involved with the home-help industry. She came across Extra Help® via a Google search, along with several other franchises. Although she considered a few opportunities, she made the decision to go with Extra Help® because she realised it covered more than just domestic cleaning – there was also the elderly care and family support side, which the others either did not offer or promote in the same way.
"I felt there was more compassion at the heart of this business. I was also impressed with Extra Help®'s branding and strong brand personality," Dee says.
Once Dee had made the decision to choose Extra Help®, the process of becoming a franchisee was smooth and flawless. The franchisor even made the effort to visit her in Worthing, which Dee appreciated, as it made things much quicker. Although Dee has only just started her new business, she says that the Extra Help® team have been extremely responsive so far.
Dee has decided to focus her energy on getting the cleaning side of the business up and running, while simultaneously promoting the elderly support side of the business. She believes that finding home-helpers for the elderly will require more knowledge, as they need to be experienced in working with the elderly, so she intends to grow that side of the business slowly until she is confident that she will recruit the right people.
Although she may consider leafleting and print advertising later, Dee has decided to promote her business exclusively via social media for the first three months, as she has already spotted many cleaning enquiries on local Facebook groups. Having been on the client side for many years, employing cleaners for her own home, Dee feels she has a thorough understanding of what her clients will be looking for, and is determined to provide a reliable and truly excellent service to her local community.
Despite the fact that Dee has only just started her business, she has some very valuable advice for potential franchisees:
"Before starting any new business, you need to invest in yourself to ensure you have a good, basic grounding in business and marketing," she says.
She adds, "Also, when choosing a franchise, don't necessarily think you have to go for the ones that require a huge, upfront investment. All you get in return is training, which most decent franchisors offer anyway, and it doesn't guarantee a better experience just because you pay more money upfront, even if they claim to deliver potential customers to your door. As a business owner, you should be able to do that yourself, so you don't need to be paying over the odds for that."
Dee doesn't know why she waited so long to become involved in an industry that truly impacts people's lives in such a positive way. She is very excited for the future and looks forward to helping her local community by providing Extra Help®'s services to those who need it.