We hope you all had a relaxing, festive break and are all ready for 2022, whatever it may bring!
Whilst there's no denying that most of us are quite happy to see the back of 2021, it was a pretty good year for Extra Help, in many ways.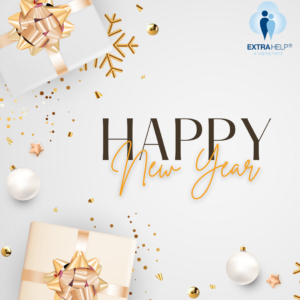 We won multiple awards, at regional and national levels
As we continued to work through the COVID-19 pandemic, providing home-help and cleaning services to many clients across the country, between and during each lockdown, our brand gained more and more recognition at industry level. As a result, we won several awards, including being named one of Elite Franchise's Top 100. This was an absolute honour for Extra Help, particularly as this was the first time we'd entered these particular awards.
We also won the Top Franchise Diamond Award at the Trustist Awards, as well as a Work Buzz Continuous Improvement Award at the British Franchise Association Annual Conference. This award is judged solely on franchisee feedback and is rock-solid proof that our franchisees are happy and recognise our commitment to constant network improvement.
The icing on the cake was at the end of the year, when Claire, our managing director, was chosen to receive the Game Changer – Entrepreneur of the Year Award at the National Chamber Awards, in recognition of her work in building the Extra Help franchise network. The judges commented that Extra Help is a "stand-out example of how firms can continue to flourish by adapting to the changing business conditions caused by the pandemic".
Our franchisees also won various, regional awards throughout the year, further substantiating our claim to being an award-winning franchise network.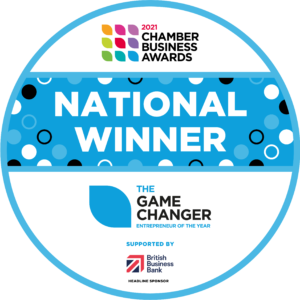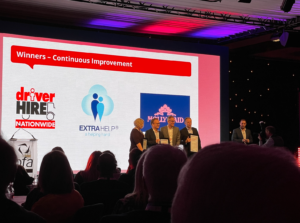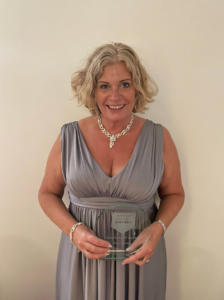 We recruited lots of new franchisees
As word spread that Extra Help was a franchise that could continue to function during a pandemic, we received an unprecedented number of enquiries. As a result, we welcomed many new franchisees to our Extra Help family in 2021 and expanded our reach to serve an impressive 3.5 million households across the UK!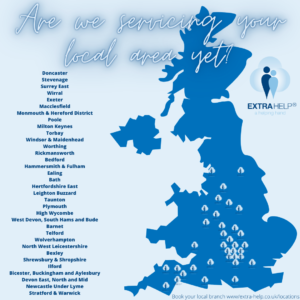 We held our Annual Conference in Bristol
After two years of countless, virtual meetings, we were finally able to meet up for our long-overdue, face-to-face, franchisee conference. Held at the Bristol Hotel, the 2-day conference was a fantastic opportunity for our franchisees to get to know each other, particularly as some had joined us during lockdown and had never met the Extra Help team or their fellow franchisees.
Several workshops and speaker sessions took place over the 2 days, providing franchisees with the opportunity to brainstorm, share ideas and learn valuable techniques to grow their own businesses.
During the conference, we also presented our annual, franchisee awards and would like to congratulate all of our winners – we're so proud of your hard work and wish you every success for the coming year!
We're extremely grateful to our fantastic franchisees for making the effort to attend our conference. Our Extra Help family is stronger than ever and we all returned from the conference with renewed energy, feeling so positive about Extra Help's future.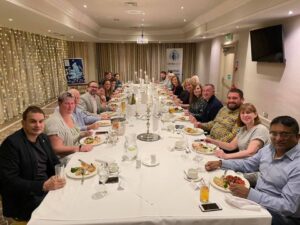 As we enter 2022, we'd like to take this opportunity to wish you all a very Happy New Year and look forward to brighter days ahead.
If you have a genuine passion for helping others and would like to join an award-winning franchise network, offering valuable services to those who need them the most, please get in touch to find out whether your local area is available.
Visit our website or call us today on 01752 905790 for more information.