I am delighted to announce that Extra Help® is continuing to experience healthy growth, with new franchisees coming on board on a regular basis. This week, I would like to extend a 'royal welcome' to Nealem Stephens, who has recently launched her Extra Help® franchise in the regal areas of Maidenhead and Windsor.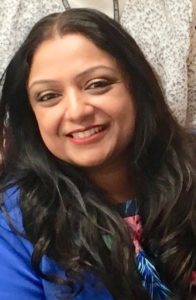 Nealem is an experienced professional, who enjoyed a successful career in the financial services sector spanning over two decades, with specialisms in sales, marketing, customer services, leadership and business strategy. However, as a busy working mum, juggling family life with her career, Nealem decided it was time to think about running her own business. Having recently struggled to find quality care for an elderly relative herself, Nealem chose to find a business opportunity that enabled her to provide this kind of support to others.
Nealem began her search for a business that would provide her with the flexibility to spend more time with her family and give back to her local community. She says the opportunity with Extra Help® came at the perfect time and seemed to be the ideal solution, allowing her to launch a business with the reassurance of a proven, business model and the backing and support of an established brand.
"I am ready to invest my skills, passion for care, time and commitment into working for myself and giving back to my local community," she says. "Running my own business with the guidance and expertise of Extra Help® will support me in using the brand as a platform to meet my aspirations on many levels as a business owner."
Nealem was confident she had chosen the right franchise as, with Extra Help®, she knew she would have the flexibility and support of a tried-and-tested business model to fulfil her business ambitions, whilst also supporting people within her local community, such as the elderly, new and working parents and time-poor, working professionals.
Nealem says, "I wish I had had the support of Extra Help® when I was looking for good quality care for my relative and juggling a full time career as a busy working parent. One of my children is autistic and there's always so much to do to ensure you're spinning all the plates effectively. The support of Extra Help® would have given me that reassurance and a helping hand when I needed it the most! I am delighted to be able to provide this service to others who need it in my local community".
Since joining the Extra Help® family, Nealem has already made fast progress in setting up and launching her business and is very excited about the next chapter in her career. She recently attended induction training and says that, so far, the Extra Help® team has been extremely supportive. She is looking forward to working from home, being more available for her family and enjoying the benefits that being your own boss can provide.
"My family is looking forward to spending more time with me," she says, "and I have already received my first enquiry for senior sitting through word of mouth! Now to start building my team of home-helpers who share my values and are caring, compassionate and pride themselves on providing a good quality, exceptional service."