Today, Extra Help officially celebrates its 10th birthday!
When Extra Help was founded in Milton Keynes and Plymouth in 2010, I never dreamed that, ten years later, I would franchise the business and attract 33 franchisees.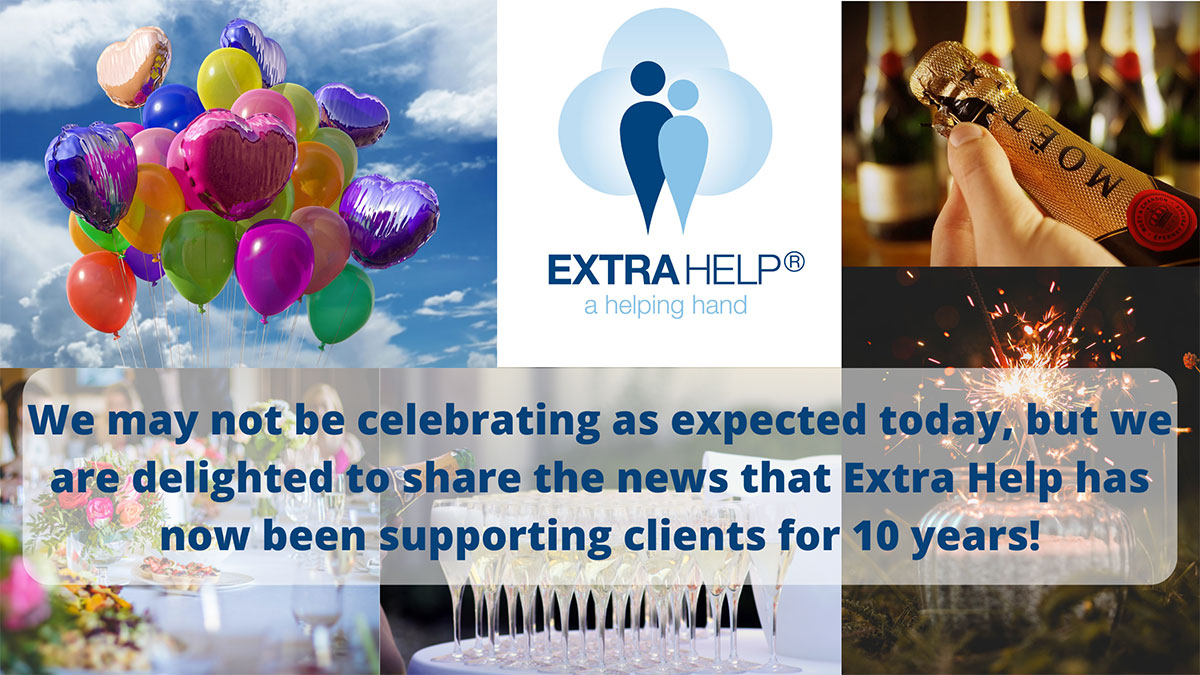 In forming Extra Help, I successfully identified a gap in the market for a one-stop-shop that not only provided cleaning services, but general, home-help services too. At the time, people were having to liaise with multiple businesses for their cleaning, gardening, meal preparation, dog-walking, DIY jobs, transport to hospital appointments etc. What if clients only needed to speak to one company for all these services? How much easier and more reassuring would it be for the elderly and vulnerable, as well as their loved ones, knowing they could have a relationship with one, trustworthy business that would take care of it all?
As I have a genuine passion for helping others, this seemed like the ideal business for me and I decided to go for it. Right from the beginning, I always had the idea of franchising the business at the back of my mind and this was my goal. I worked tirelessly to build my experience and refine and tweak my business model, until I was satisfied it could be easily replicated by others.
I franchised the business a year later and have never looked back! The concept of providing valuable services to people in local communities who really need them, along with the chance to help others build successful businesses, was a challenge I relished. I've gained the essential, franchising experience I needed, met some fantastic people and thoroughly enjoyed my journey so far. I'm so proud of the fantastic franchise network I've managed to create and the genuine caring, family-like ethos I have instilled in my franchisees.
It's all about the people…
We wouldn't be where we are today without our wonderful, hardworking franchisees, who are all so passionate about their businesses and helping others, and I want to thank them for their ongoing support and unwavering faith in the business. Many franchises claim to be like a family, but it really is the case with Extra Help. I am constantly amazed by their willingness to help and provide mentorship to each other, really going the extra mile to make sure they all succeed in their common goal. I see them interacting with each other on our Facebook group and always feel extremely proud of their kindness and positivity that makes Extra Help so unique.
During the recent (and still ongoing) COVID-19 pandemic, my franchisees really demonstrated their determination to survive. Even though cleaning houses wasn't permitted, several of my franchisees reacted by heavily promoting the services they were still able to provide, such as shopping, gardening, window cleaning and dog-walking, proving that Extra Help is a resilient business that can keep on running, even during a national lockdown. I also rolled out online COVID-19 Awareness Training to all franchisees for their staff, ensuring their customers had that added reassurance, once home helpers were allowed to go back into clients' houses again, and was very pleased to see that most of them saw the benefit and ensured their staff were trained accordingly.
I'd also like to thank our many clients around the country, who have remained loyal to Extra Help and now feel sufficiently reassured to allow our home helpers back into their houses again. Your hundreds of positive reviews make our work so worthwhile and I really appreciate the fact you have chosen Extra Help to give you the helping hand you need.
And, lastly, I'd like to thank my fantastic staff and suppliers for all their support and hard work. I'm very fortunate to have built a fantastic team here at Extra Help and am so proud of everything we've managed to achieve by working together so effectively.
Thank you for a very special 10 years and I'm really looking forward to celebrating the next chapter with you all!