Fantastic, Home-Help Services Now Available in Telford and Wrekin
In this week's blog, we'd like to extend a warm welcome to Julie Vernon, our new franchisee in Telford and Wrekin. Julie is a delightful, friendly and caring lady who lives in Telford and is married to Paul, a self-employed consultant who also works from home.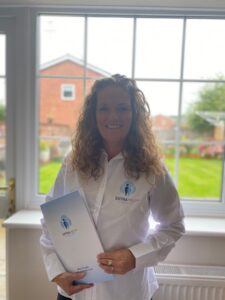 With a career spanning over twenty years in the care sector, Julie discovered her passion for helping others at the age of only seventeen.
"My first job was working in a care home," says Julie, "I absolutely loved it and then went on to work in nursing. Even then, I knew it was the ideal industry for me."
Since then, Julie worked in a variety of settings, including residential care, children's nurseries and secondary education Special Educational Needs (SEN), at both care and senior levels. This included specialist areas relating to autism, specific communication needs, other additional needs (both learning and physical), mental health and elderly care. Her last job was working as a senior manager within a special education unit, where she worked for twelve years.
Unfortunately, the unit was subject to various, financial cuts and this encouraged Julie to reconsider her options. She decided she wanted to run her own business, following her passion and utilising the valuable and extensive skills she had gained during her career.
Having left her permanent role, Julie and Paul began to look into franchising, as Julie wanted the support of an established brand with a proven business model and existing processes in place. They were specifically looking for a franchise with low set-up costs and overheads and first discovered Extra Help on the Approved Franchising Association website, which they shortlisted, along with a few other home-help franchises.
So, what made Julie choose Extra Help?
"Some of the franchises we shortlisted and spoke to felt as if they were cleaning companies in disguise, like cleaning companies with home-help services just tacked on as an extra," says Julie, "That's not what I was looking for. My interest was to assist and help people in a service capacity; Extra Help appeared to be a proper home-help company and quite different from the others."
Julie and Paul then did some extensive research to find out how much competition there was in their local area and found there were very few companies like Extra Help.
After an informal video call with Claire Robinson to find out more about the opportunity, Julie took a few weeks to think about it, weighing up the pros and cons to ensure she wasn't rushing into anything, then made the decision at the end of June to join the Extra Help family.
She then attended a one-day training session in Bristol with Claire and Denise Cooper, an existing Extra Help franchisee. Denise has since been assigned to Julie as her mentor to help her with on-boarding and familiarisation of processes.
"Denise has been amazing," says Julie, "Because the training was only one day, instead of two, due to the COVID-19 pandemic, I came back feeling quite overwhelmed with and daunted by all the paperwork, as well as all the information I'd had to absorb in such a small amount of time. Denise has helped enormously by making sure I follow the correct processes – she's there for me 24/7 and has told me that if I need anything at all I should get in touch. We also have regular meetings on zoom, which is really useful."
Since being trained, Julie has been busy preparing her business for the official launch, which took place on 1st August. Her facebook page is up and running and she has already received some enquiries, some of which were from people looking for work as home-helpers. She's in the process of organising her first leaflet drop in her immediate local area, having identified the areas she wishes to target first, and has placed her first advert in her local newspaper.
"At the moment, I'm putting all my efforts into getting the name out there," says Julie, "I've also joined a review site so I can start building my reputation, and have joined a local, women's networking group. I'm also looking to join some dementia support groups in the area."
As Julie is so keen to ensure her business appears polished and professional, she has even invested in branded uniforms and is getting her car Extra Help branded, to help spread the word even further.
Julie firmly believes that goal-setting is crucial to the success of a business, even if the goals aren't set in stone. Her own, personal goal is to be billing 200 hours by Christmas. Her advice to any potential, Extra Help franchisees is as follows:
"Don't expect it to go from zero to 100 mph in a matter of hours. Be patient, take it steady, and don't overwhelm yourself. Have a goal and, above all, be prepared to put in the hours and work hard."
If you'd like to run a rewarding, recession-proof business, providing valuable, home-help services to your local community, visit https://www.extra-help.co.uk/franchise-opportunities/ or call us on 01604 532932 for a chat.