If you're currently searching for a new business idea or opportunity, choosing an area or sector in which you already have some sort of experience or interest is highly likely to increase your chances of success.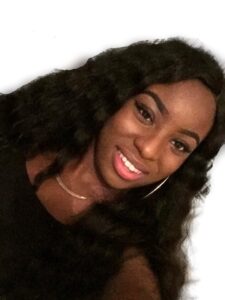 This is exactly what inspired Shanise Nelson-Deans, our new franchisee for Clapham, to look into franchising. A stay-at-home mum of three-year-old twins, Shanise lives in Tooting and became a mum after attending university and taking a gap year.
For the past two years, Shanise has been caring for an elderly relative who had had a fall and was struggling to keep on top of household chores and meal preparation.
"This is what unlocked my passion for helping people and made me realise I could run a business doing what I love," she says.
Shanise began to research options and decided to look into franchising, as she believed it would be less daunting than setting up a business entirely on her own.
"With franchising, you have support from people who have already been there and done it, and they train you directly into the role. I felt that I would benefit from that help and guidance and feel more confident in becoming a business owner myself," she says.
Once Shanise started researching franchises, she kept noticing adverts for Extra Help and could see it ticked all the boxes, enabling her to provide a flexible range of home help services. She requested more information and spoke to a member of the Extra Help team, who explained the benefits of the franchise package and put her in touch with Claire Robinson, Managing Director.
After a few calls with Claire, things rapidly progressed and Shanise soon felt confident enough to sign up to become an Extra Help franchise owner. She then attended socially-distanced training, with one other new franchisee, Gelyn Sabatier of Extra Help Wandsworth.
"The training was good and very informative," says Shanise, "We were given a 'starter pack' of everything we needed, including forms, marketing materials, policies and operations information. It was especially useful to meet Gelyn, as our territories are next to each other."
Once she had attended training, Shanise officially launched Extra Help Clapham in June, covering Balham, Clapham, Battersea, Clapham Town, Brixton and Stockwell. She has since established her business presence on Facebook and joined a review site, as well as creating an Instagram account. She has also organised a leaflet drop, which has generated a few enquiries, and has written to local estate agents to introduce her services.
Shanise also plans to join a face-to-face networking group, to promote her business, but admits to feeling slightly daunted by the prospect.
"Even starting a business is a bit of a crazy thing for me, because I'm usually such a quiet and shy person!" she says, "I'm nervous about networking, but really want to conquer my fear of public speaking so that I can promote my business effectively."
Shanise is extremely happy with the support she has received from Extra Help so far, especially from the other franchisees.
"I've been in regular contact with Nealem, the Maidenhead & Windsor franchisee, who has been brilliant," she says, "She messages me regularly to ask how things are going and if there's anything I need. I've also established contact with a few other franchisees and there's a franchisee Facebook group, which is really useful and is giving me lots of tips and ideas."
Shanise advises potential franchisees to do their research and make sure it's the right opportunity for them, before jumping in.
She says, "For me, it all happened so quickly – I really didn't have time to get cold feet or doubt my own ability to do this. Personally, I didn't mind that; I had a good feeling about it and wanted to get going as quickly as possible. However, this approach doesn't work for people who are more cautious and prefer to take things slowly."
"Also, you need to ask yourself if you're genuinely passionate about helping people. If you're not, you're not likely to succeed, as the first time things get difficult, you'll probably quit, without that passion."
We wish Shanise the very best of luck with her new business and are sure her genuine passion for helping others will stand her in good stead for the future.
If you'd like to run a rewarding, recession-proof business, providing valuable, home-help services to your local community, visit https://www.extra-help.co.uk/franchise-opportunities/ or call us on 01604 532932 for a chat.