There is nothing more exciting for us than to hear of an Extra Help franchisee who's doing so well that they decide to extend their territory by investing in a second franchise. Not only does it provide even more solid evidence that the Extra Help business model is sound and sustainable, it also proves it's extremely scalable.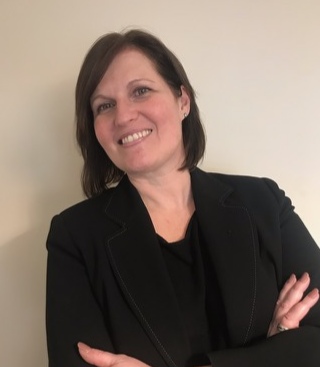 One such franchisee is Denise Cooper, who already runs Extra Help in Rickmansworth and Watford. The last time we blogged about Denise was at the beginning of 2019, when she took over the Rickmansworth and Watford franchise and was simultaneously working as Claire Robinson's virtual PA.
Since then, Denise has made significant inroads into the Rickmansworth home-help market, working hard to establish her business and steadily grow her customer base while maintaining a healthy work / life balance.
We spoke to Denise to find out more about why she decided to take on a second franchise and how she's getting on so far…
Q: Can you bring us up to speed with what influenced you to invest in a second Extra Help franchise?
Denise: Yes sure! As you know, I've been working hard to rebuild Extra Help in Rickmansworth and Watford over the past year, since I took over from the previous franchisee. I've been growing it slowly and learning how to build a business at my own pace. I've had my ups and downs but the highlight was winning the 'New Franchisee of the Year' Award at the Extra Help Annual Conference in November, which I was over the moon about!
One day, Claire mentioned that she was looking for a new franchisee to take on the Hemel and Leighton Buzzard areas and asked if I was interested. Hemel backs onto the top of Rickmansworth and Leighton Buzzard is next to Hemel, and I'm very familiar with both areas. I discussed it with my husband and he encouraged me to go for it!
Q: Did taking on a second franchise feel overwhelming?
Denise: Well, I already have a client in Hemel who came through the Rickmansworth franchise, so it feels like a natural progression and not at all overwhelming. They are two separate businesses but complement each other really well.
Q: When did you launch your new franchise?
Denise: I officially launched Extra Help Hemel and Leighton Buzzard in March. We then promptly went into lockdown! That didn't put me off though, as I was able to spend the time planning and recruiting the right home-helpers. It's always a bit 'chicken and egg' at the beginning, as I'd learnt with my first franchise, but I've used the time productively to build a solid team of four home-helpers and it's great to have them in place now that enquiries have picked up.
Q: Was there much demand for your services during lockdown?
Several of my Rickmansworth clients went completely on hold, due to self-isolating or shielding, and it was generally very quiet. I did find that, with the exception of two or three who still wanted cleaning in spite of lockdown, quite a few of our elderly clients still wanted shopping services and now, bit by bit, customers have started coming back and allowing us into their homes again.
We are following very strict guidelines on hygiene and social distancing and all of my home-helpers, including my new team, have completed an online course on preventing the spread of COVID-19, which has given my clients a lot of confidence and reassurance that they're in safe hands.
I've been keeping in contact with my clients, to make sure they know we're still here for them. Unfortunately, I lost a couple of home-helpers in Rickmansworth during the lockdown period, so have been also busy recruiting new ones to replace them.
Q: Are you offering the complete range of Extra Help's services in Hemel and Leighton Buzzard?
Denise: Yes, we are all set up to offer the complete range of services, including parents' help, which I think will be quite in demand for the next few weeks, as many people are back at work but still have children off school.
Q: How do you intend to build brand awareness in your new territory?
Denise: My facebook page is up and running and I've already done one leaflet drop in the area. I'm about to speak to the local branch of WIBN and attend their next meeting, with a view to getting the name out there and raising my profile.
Q: Did you always have aspirations to run your own business?
No, and I've always been quite cautious and risk-averse! If someone had said to me in 2018 that in 2020 I'd have two businesses, I never would have believed them. But I absolutely love it and feel like I was born to do this!
I feel very positive and it's really exciting to continue to be part of such a wonderful team. Claire continues to be an amazing franchisor and is so supportive, especially during this very difficult time. Onwards and upwards, as they say!