I've been spending a lot of time thinking about home help recently and have been chatting to many potential franchisees. Extra Help was set up seven years ago and was definitely before its time …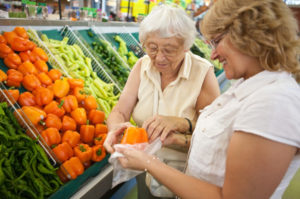 We are all living longer and want to remain independent. This means we don't need personal care, but just some help around the house.
What I said above that Extra Help was before it's time, what I mean is that we're becoming more and more popular. People are seeing the need for a home help company coming in to help them on a daily or weekly basis.
There is, of course, a need for personal care and again, this is a growing market, but so is the home help we provide.
Up until now, the people we are looking after are of the generation of 'do it yourself, mend it and make do'. I remember my Nan darning socks with a big wooden mushroom gadget and a needle and thread. We wouldn't dream of darning socks now, we're the throwaway society.
Equally, that generation didn't ask for help. My Mum cleaned our house and Dad went to work; a very old fashioned concept in this day and age. Hence the older generation still not reaching out for the help they need.
It probably seems extravagant to a lot of seniors to pay for home help, but why not? They've worked hard all their lives, some still remember the World War II and those years were really tough! I feel the older population are coming round to the idea of home help; someone to take them shopping, do some meal preparation, cleaning or offering companionship.
---
"Home help for seniors is Extra Help's core service!"
This is how the business was started and how it was built. We've added other services on since then including domestic cleaning, mothers help (or parents help as the case may be), and housekeeping services along with ironing. You name it we probably offer the service, but the elderly population is still our passion.
We often find these days that family members contact us in the first instance for the service. We all have such busy lives, and the most important thing is to spend quality time with our families, do the nice things we want to do, and let us do the chores while you create the wonderful memories for the future.
---
Extra Help is a franchise business, if you've ever loved the idea of running your own business in the care/home help sector but not sure how to start, come on board with us, we're a management franchise so you won't be doing the work, you'll just coordinate it.
"Earn money and make a difference to peoples lives!"
If you feel this idea resonates with you, then do give me a call on 0845 618 2904 or click here to ping over an email and let's talk about home help the Extra Help way.
Until next time …
CLAIRE ROBINSON
PS: Why not visit www.extra-help.co.uk and find out more?