Before the coronavirus pandemic turned the entire global economy and our lives upside down, many people were either thinking of starting, or had already started, their own businesses.
Indeed, as I mentioned in my recent blogs, Extra Help recently took on several new franchisees and trained a further two, only in the last week.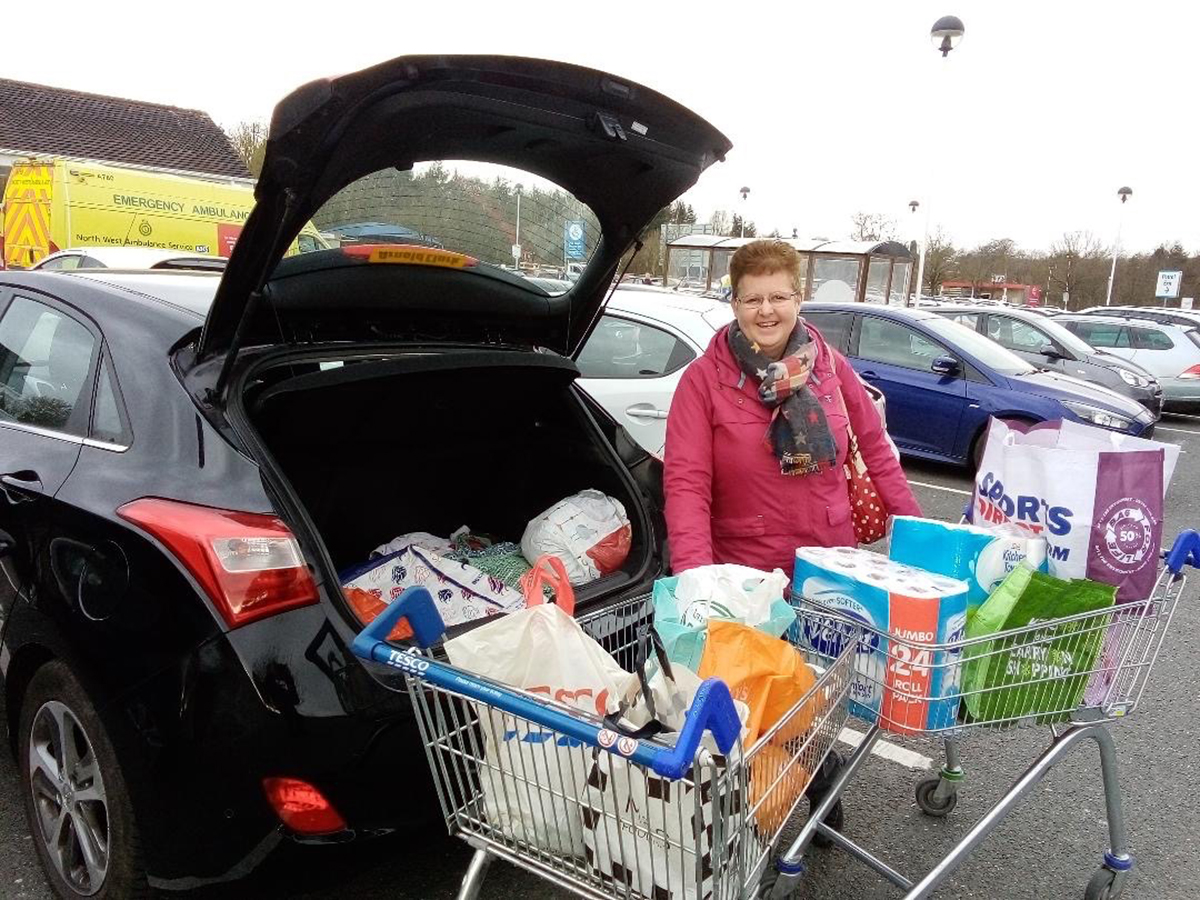 Carol Waterhouse – Extra Help East Cheshire
On the surface of it, you might believe that now could be the worst time ever to start a new business. And you could be right, depending on which type of business you wish to own.
What's become extremely apparent in recent weeks is there are certain professions and businesses that are needed more than ever during these unprecedented times. For example, healthcare professionals, paramedics, doctors, public sector workers, supermarket and warehouse workers, delivery drivers and carers – just some of the people who've been recognised as the ones who work to keep the cogs of our country turning; food in our supermarkets; hospitals running; elderly, unwell and vulnerable people cared for and utilities working in our homes.
The coronavirus pandemic is the most serious issue we've ever faced and people are dying because of it. However, I feel we also need to be grateful for and acknowledge the fact that challenging times like these can also create opportunities for smaller businesses. While many people are struggling, some business owners are finding themselves relatively unaffected, or even financially better off, due to the products and services they sell.
Whilst I'm not going to pretend that my Extra Help franchisees are having an easy ride at the moment, we are still functioning and our services are still very much in demand.
As we provide flexible, home-help services to many different types of people, including the elderly and vulnerable, our home-helpers are currently really busy! They're assisting self-isolating clients with many different, essential tasks, such as shopping, gardening and dog-walking, to ensure they can continue to follow government advice and stay at home.
We're receiving requests for these services on a daily basis from across the country and, as the number of coronavirus cases increases and the NHS is put under more and more pressure, I believe this is set to continue.
As a result, we are urgently looking for additional franchisees to provide our valuable services in more areas of the country!
---
You may be aware that we've been running a special offer on franchise fees to coincide with our attendance at The Franchise Show, which was due to be held in April but has been rescheduled to 4th – 5th September. I have decided to extend this offer for the foreseeable future, to enable our franchise to be more accessible to more, potential franchisees.
Sign up to become an Extra Help franchisee before 5th April and you'll pay only £7,500 + VAT, saving you a huge 33%!
Once this offer expires, the price will revert to £10,000 + VAT.
---
The Extra Help business model is easy to follow and everything is already in place for you, so you won't need to spend time establishing your brand or setting up your own systems. As Extra Help is a management franchise, your role as franchise owner is simply to find clients and recruit responsible, caring and honest home-helpers to meet their requirements.
Our franchise package has been designed with your needs in mind, and you will receive everything you need to start up and manage a highly rewarding, profitable and successful business that's needed within your local community more than ever.
If you'd like to find out more about joining the Extra Help family and providing essential services during our country's greatest time of need, please give us a call on 01604 532932, or visit our website at www.extra-help.co.uk for a no-obligation chat.
Keep well and stay safe!