My friend recently said to me that she would feel really guilty getting a cleaner when she could do it herself. She works a 30-hour week and has three school-aged children …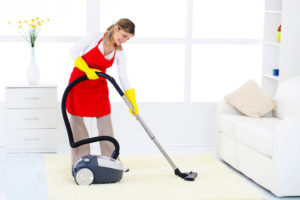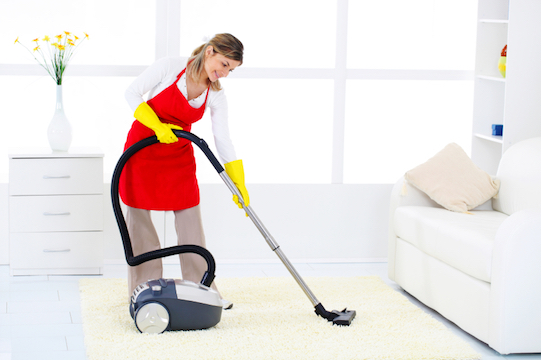 I asked her if she would still feel guilty if having a cleaner once a week would give her time at the weekend with her family instead of her having to spend her time cleaning the house or sorting the washing? "No" she said "That would mean a lot."
---
"There is nothing wrong with getting a cleaner to take care of your home!"
In the modern world, people often feel like they should be doing everything to perfection like running their home, having high-powered jobs and looking after the children … all while looking fabulous.
In real life, however, things are completely different. Life is extremely stressful, isn't it? We don't have to be wonder women (or super men), we just have to enjoy what we do and accept that sometimes we don't have to do it all.
It's not as expensive as you think

Do you think that Janet down the road, who runs her own business and has four children, cleans those immaculate marble kitchen tops herself? No … she doesn't!

Not everyone has a cleaner, but I bet you would be surprised to find out just how many people do, and would rather spend time going to the cinema with their family. Financially, having a cleaner means you can still enjoy trips out. These days having help at home is not reserved for the super rich and can give you back time which as we all know is precious.

Cleaning properly isn't easy

Which product is best for the windows and which for the kitchen? To bleach or not to bleach? Are you dusting or are you just moving dust around? Doing things properly takes time and knowledge.

This is surely best left to someone who knows and can dedicate their time to the finer details and get paid to do so? Talking to one of my experienced cleaners today, she told me about how dangerous some cleaning products can be such as bleach, she certainly knows her stuff and I feel better knowing someone with this level of knowledge was cleaning my home.

Giving you a well-deserved rest

I'm sure you work hard in your own job to earn money for your family and because it's something you enjoy doing. Working hard is great, but it means you need time off so that you can have a well-deserved rest.

Spending your spare time cleaning the whole house as well as all the other things you need to do is not resting and will eventually make you to tired to do anything.

Is it me or do we feel guilty for everything nowadays? Guilty for buying a new bag, not spending enough time with family, not ringing the friend you have been meaning to catch up with.

---

"We need to live for the now and enjoy the life we have and accept that we don't have to do it all!"

Having a cleaner will most definitely help with this, giving you time to enjoy the more important things in life. So don't feel guilty about taking on a cleaner, feel happy that your life will be a little bit easier and your home sparkling clean.

Call Extra Help on 0845 618 2904 or click here to send us an email enquiry if you'd like to talk about getting a cleaner for your home.

Until next time …

SARAH ELLIOTT

PS: Why not visit www.extra-help.co.uk and find out more?