Extra Help Wolverhampton has existed as a successful franchise since 2020 and even won an award for 'Most Reliable Home Help Service – West Midlands' at this year's Midland Enterprise Awards.
However, when the existing franchise owner recently decided it was time to concentrate on other ventures, Extra Help Wolverhampton became available for sale.
In this week's blog, we're very happy to welcome Greg Yates – the new owner of Extra Help Wolverhampton – to our Extra Help family. Greg has three daughters and lives in between Wolverhampton and Walsall, meaning he's very familiar with the area, having also grown up there.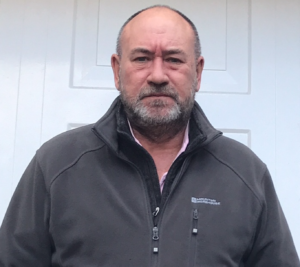 With aspirations to become an actor, Greg originally studied Drama at the University of Leeds and graduated but, after a few years, felt disillusioned with the industry and decided to become a teacher instead. After that, he moved into publishing and, in 1993, joined an advertising agency as a media planner and buyer. He remained working within this industry until 2020, when the COVID-19 pandemic struck and his role was made redundant.
"I'd been thinking it was time for a change anyway so, in all honesty, the pandemic did me a favour and made the decision for me," he says.
In the past, Greg has had plenty of experience of helping people, due to several years of caring for his elderly parents and assisting them with everyday tasks, such as cleaning, cooking, gardening and shopping. Although his mother had carers, Greg noticed the pressure they were under and how they were constantly clock-watching, eager to do what they needed to do so they could get to their next job. There was no time to do anything for his mother, other than bathe and dress her, and it occurred to him that there was a huge gap in the market for home-help and, most importantly, companionship services.
Greg started thinking about whether he could run a business providing these services but didn't feel the time was right. Instead, he got a marketing job with a food distributor that owns a chain of local, grocery stores. He remained in this role until he decided to start looking for a franchise opportunity in March 2022.
He says: "I've always made plenty of money for other people and when you get to my age, it's time to start making money for yourself! I just wanted to be my own boss, doing something that's dear to me (because of my own experience, looking after my parents) and giving back to society – and that's exactly what Extra Help does.
At the same time, I wanted something that was flexible and easy to set up, as I'm hoping to get more acting work. There's more call for actors of my age and it's something I've always wanted to do. I'm hoping Extra Help will provide me with that flexibility."
Greg originally considered an oven cleaning franchise, but felt it could be too physically demanding. He says Extra Help popped up while he was looking at an online franchise directory and, simultaneously, a friend in Telford mentioned they were using Extra Help and what a great service they were receiving. Greg got in touch with Julie Vernon, our Extra Help franchise owner in Telford, to find out more about the opportunity.
"Julie was really helpful," he says, "She told me she was really happy with her franchise and was doing incredibly well, particularly due to the strong relationship with Social Services she has nurtured."
When Greg got in touch with Extra Help's Head Office, he discovered the Wolverhampton franchise was for sale. Everything fell into place and Greg decided to buy the existing franchise. He says the Extra Help team was extremely helpful and is continuing to provide excellent support whenever he needs it.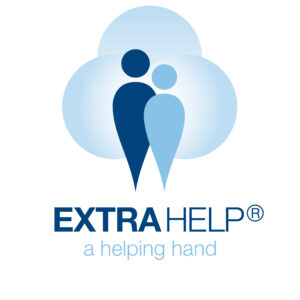 Since Greg received his training and has taken over the Wolverhampton franchise, he's been busy bringing himself up to speed with existing contracts and home-helpers. He says this has been a slow process but important, as it has enabled him to learn about the business in immense detail. He's now looking into ways to promote the franchise's change of ownership, and what it means to the community, via social media and local advertising magazines.
Although the majority of Extra Help Wolverhampton's existing clients only require cleaning, Greg is intending to offer a far more comprehensive home-help service to people who need help with a variety of tasks, including:
Domestic cleaning, including end of tenancy, spring and deep cleans
Ironing
Companionship – spending time or providing respite for carers
Transport to and assistance with appointments and social events
Meal preparation
Help for parents, including babysitting, school runs etc.
Gardening
Shopping services
Greg will also be training to become a Dementia Friend, which will enable him to learn more about the disease and understand how he can provide the best support to affected clients within their community.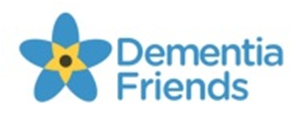 To find out more about how Greg and his team can help you with everyday tasks, from cleaning to meal preparation and companionship, visit Extra Help Wolverhampton or call 01902 283205.
If Greg's story has inspired you and you'd like to find out more about owning a successful and rewarding home-help and domestic cleaning franchise, give us a call on 01752 905790 to find out if your area is available. You can also visit our website for more information.