This week, I am delighted to welcome Nicky Joyce to the Extra Help family! Nicky is our new franchisee for Extra Help and will be looking after the Torbay area.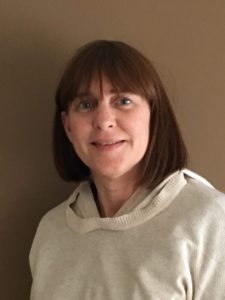 Nicky, who lives in Torquay, is married to a self-employed, landscape gardener with two, teenage sons. She originally trained as a nurse thirty years ago and has been working in the care industry ever since. She recently completed a BSC Honours degree in Health and Social Care and thoroughly enjoys helping her colleagues to develop their careers.
However, over the past year, Nicky had been looking for a new challenge that would still enable her to make a difference. As nursing was all she'd known, she was keen to remain working within the care industry. After some extensive research, she found Extra Help online and decided that it was exactly what she had been searching for.
"People are staying alive for longer and care is transferring from acute care to the community, to keep people in their own homes longer," she says. "I could instantly see that this was a viable business opportunity that would enable me to utilise my existing skills and experience."
Nicky contacted Extra Help and, within only a month, was up and running. She attended a two-day training course, which she found extremely informative, and came home feeling fully prepared to start her journey with Extra Help Torbay. The franchise pack, provided by Extra Help, gave her everything she needed to get started, and she also has access to further, online training, now that she is established.
So far, Nicky says she is extremely impressed with the support she has received from Extra Help.
"The training and support has been amazing!" she says, "Claire and Krishma are always on hand to give advice. I have found the franchise support group on Facebook really helpful too, especially seeing others sharing their successes."
Initially, Nicky plans to focus on Extra Help for the Elderly, as this is where her existing experience lies. She also intends to promote the cleaning side of the business, as she knows many professional couples personally, who would appreciate and benefit from having more free time. As time goes on and her business grows, she will start to branch out and consider offering more of Extra Help's services.
Nicky is looking forward to building the business, as she knows that so many elderly people in the community will benefit from these services.  
"I will be helping them stay in their own homes by providing them with the reassurance that everyday tasks will be completed with a friendly face, and their loneliness and frustration will be reduced," she says.
Although Nicky intends to grow her business whilst initially continuing to work within her existing job, she is hoping that she will be able to concentrate on her business full-time, once it is fully established.
"I'm looking forward to growing my business and hoping my work/home life balance will improve once it has grown and I am able to give up my job," she says.
So far, Nicky is totally convinced she made the right decision to join Extra Help and is looking forward to many years of building a successful business, whilst making an enormous difference within her local community.