Whilst we've experienced some horrendous, wintery weather in recent weeks, spring is undoubtedly on its way and the time is fast approaching for your home's annual spring clean …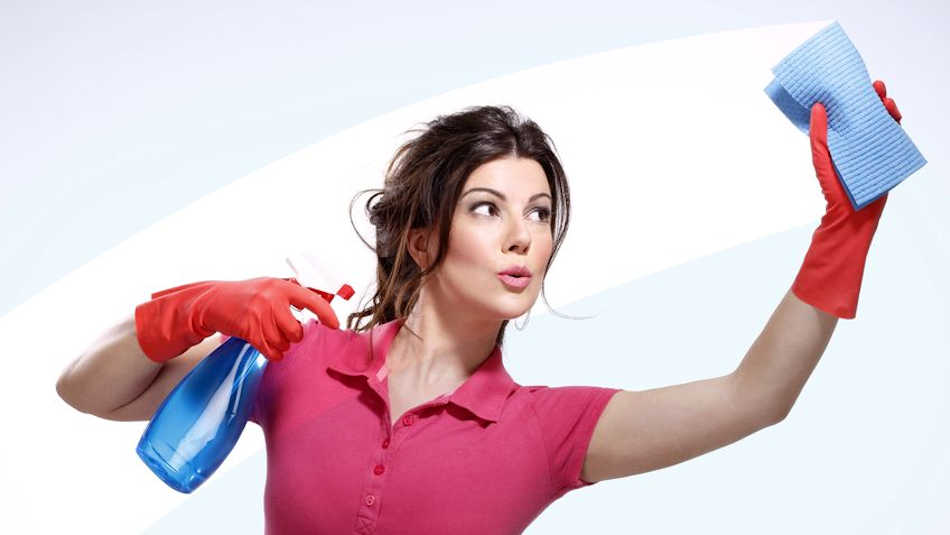 Spring cleaning originates from the days when homes were heated solely by fireplaces and windows were kept closed to prevent the heat from escaping. The arrival of spring and warmer weather provided the opportunity to air the house, cleansing it of any soot and dirt accumulated over the winter months.
While it's true that the methods of heating our homes and cleaning techniques have significantly changed since then, the tradition hasn't totally disappeared. There are still many people who believe spring cleaning gives you the opportunity to complete the tasks they either don't have time for, or don't need to do regularly, like cleaning under the fridge, washing curtains and nets, cleaning windows and doors, steam cleaning carpets etc.
We all have busy lives and, whilst the idea of a thorough spring clean may fill you with dread, it doesn't have to be traumatic!
---
Here are our top hacks for how to speed up your spring cleaning, whether you have minutes, hours or days to spend to spare:
Stock up on baking soda and white vinegar
You'd be amazed to discover how many ways these two, cheap and non-toxic items can help you around the home. Remove mould on tiles and grout with ease by spraying them with a solution of baking soda, white vinegar and salt. You can also deep clean the shower head and taps by tying plastic bags, filled with baking soda and vinegar, to them, and leaving them overnight to soak.
Buy a bag of lemons
Give sponges a new lease of life by dousing them with lemon juice and putting them in the microwave on a high setting for a couple of minutes. The heat will destroy germs and leave the sponge smelling fresh. You can also use lemon slices in a bowl of water to steam clean your microwave and use lemon halves to remove water stains from taps.
Clean carpet and upholstery stains with cornflour
Did you know that cornflour can absorb and remove oily and greasy stains? Simply sprinkle onto the stain, leave for 20 minutes, then vacuum it off. The stain should disappear! This tip can even be used on suede.
Clean your loo with cola
This little known, effortless hack really works! Cola has a mild acidity that will literally obliterate marks and stains from your toilet. Pour an entire bottle into the bowl and around the rim, give it a wipe around and leave it for an hour or so, then flush the toilet. You'll be amazed at the results – no scrubbing required!
Use your dishwasher to deep clean a multitude of household objects
Discover the potential of your dishwasher! Whilst most of us see a dishwasher as being used to clean plates and kitchen utensils, it can also be used to clean kids' toys, microwave plates, soap dishes, plastic hairbrushes, extractor fan filters, pacifiers and teething rings, and so much more, saving you bags of time.
---
While the above tips are brilliant and will undoubtedly save you time, if you really struggle with the cleaning and don't have time for a spring clean, why not contact Extra Help? As well as regular cleans, we specialise in one-off, spring and deep cleans and can treat your home to the TLC it deserves, in time for the spring.
If you're interested in finding out how Extra Help can give you the helping hand you need, give us a call on 01604 532932 to see if we operate in your local area.