In this week's blog post, I'm absolutely delighted to announce the appointment of six new franchisees! Please join me in welcoming the following franchisees to the Extra Help family …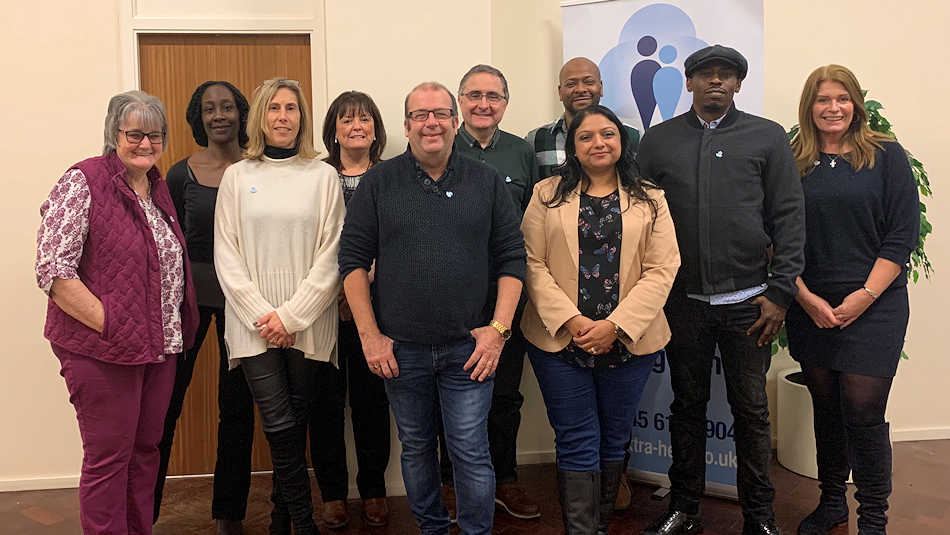 Rose and Chris Ogborn (mother and son) – Bath and Warminster
Karen Garcia – Cheshire West
Jes Summerhayes – Chilterns
Herman Barnes – Ealing
Jeff Ogbuehi – Greenwich
Beverley Fleary – Hammersmith & Fulham
All of our new franchisees attended our comprehensive induction training on 29th-30th November, which is designed to guide them on every aspect of running their new businesses and get them up and running as quickly as possible.
During the first day's training, we covered the following topics:
how to get their businesses up and running quickly and efficiently
an explanation of how territories work
advice on finding clients, marketing and networking
client contracts, terms and conditions, policies and procedures
how to book appointments and conduct client interviews
instructions on how to use our database
an overview of our services and typical pricing
We continued with the training on the second day, which included the following:
how to find cleaners / home-helpers, arrange DBS checks and seek references
advice on being self-employed, managing accounts and keeping records
information on data protection / GDPR
an overview of our Health & Social Care insurance policy
During their training, our new franchisees participated in several, useful activities and role-playing exercises, in order to demonstrate their understanding of the training and practise the new skills they'd learnt.
---
---
We also provided them with an overview of dementia and how to become Dementia Friends, which we strongly recommend to all franchisees and any home-helpers who work with the elderly.
Becoming a Dementia Friend simply means learning about how the effects and symptoms of dementia, and then using this knowledge and understanding to do small, everyday things to help people. All six franchisees have since signed up to become Dementia Friends, which is fantastic! If you'd like to learn more about becoming a Dementia Friend, visit www.dementiafriends.org.uk.
During the training, we were joined by Nealem Stephens, Extra Help's Business Development Manager, and Sarah Canny, who works for the Approved Franchise Association and will be helping to train our franchisees on social media.
---
The training was well received by our new franchisees, who all agreed it was extremely helpful and well worth attending.
Herman Barnes, Extra Help Ealing, said, "The training was engaging and informative. I now feel confident to represent the Extra Help brand in my community."
Jes Summerhayes, Extra Help Chilterns added, "It was a really useful and informative couple of days' training. A brilliant business model, clearly and simply explained, easy to understand, with Dementia Friend training too. So good to meet the other new franchisees, now can't wait to get started!"
Karen Garcia, Extra Help Cheshire West agreed saying, "It was a great pleasure to meet all the team and new trainees at Extra Help Head Office. The training weekend was really informative and very productive. Thank you so much …"
---
If you're interested in running your own home-help and domestic cleaning business and would like to find out more about the Extra Help franchise opportunity, do call us on 01604 532932.