Working full-time while raising kids is easy … said no one, ever! From finding a job that fits in around school hours and holidays, to getting time off to attend events, such as school performances and daytime meetings; it's no wonder some parents struggle to work full-time, maintain their homes and still find time for relaxation and leisure activities.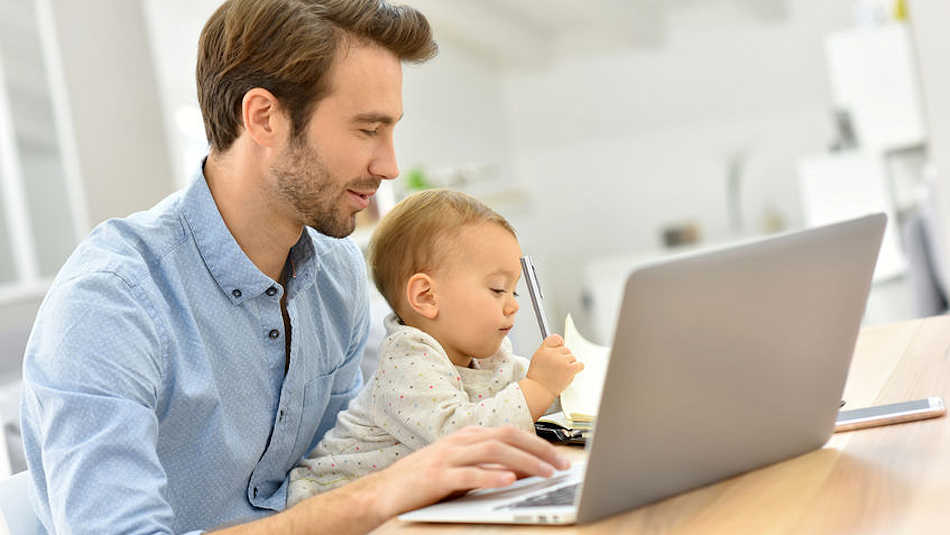 Combining work and home life can be really tough. The day starts super early, allowing time to drop the kids off at the school breakfast club, or nursery, before rushing to get to work on time.
Evenings are extremely frantic too, with a window of only a few hours to get home, make and eat dinner, help with homework, supervise bath time and put the kids to bed, before collapsing exhausted on the sofa in front of the TV, which will have to wait if there's a huge pile of ironing that needs to be done first.
And what about when children are feeling under the weather and can't go to school?
It always seems to happen on the same day as an important meeting that can't be missed, and, because life is split between home and work responsibilities, it's easy for parents to feel they are spreading themselves too thinly.
With only 24 hours in the day, how do working parents manage it all?
As a divorced, working parent of three children, I get it! I'm the first to admit that, when my children were young, there were times when I could have easily lost control and did need some help, but didn't have many options available to me.
This was one of the reasons I started Extra Help!
I wanted to be able to provide the help I hadn't received to others. I aimed to create a one-stop-shop that people could turn to for all of their home-help and cleaning requirements.
Although Extra Help was originally formed to respond to the needs of the elderly, it quickly became apparent that there were many other people who could also benefit from our services, such as new and working parents.
Extra Help for Parents is a service specifically designed to meet the needs of new and working parents, helping you to maintain their work/life balance. This allows you to focus on your work, safe in the knowledge that your children are being cared for by reliable and trustworthy home-helpers, all of whom are reference and enhanced DBS checked, for even greater peace of mind.
Extra Help For Parents can assist with the school run, transport to and from after-school activities, playdates, appointments, birthday parties, social occasions, babysitting and homework. We even cover meal preparation, so you don't need to worry about feeding your family after a long day at work.
---
In fact, you can rely on Extra Help For Parents whenever you need an extra pair of hands to make your home life easier. And this is one of the biggest secrets to juggling successfully – know your limits and never be afraid to ask for help!
---
If you're working full-time while raising kids and would like to find out how Extra Help can ease the stresses and strains of everyday life, please give us a call on 01604 532932