When speaking to potential franchisees, I'm often asked what sort of person makes the ideal Extra Help franchisee. There are people out there who love the idea of running their own business, but are afraid to go it alone because they think they lack the entrepreneurial traits it takes to be successful.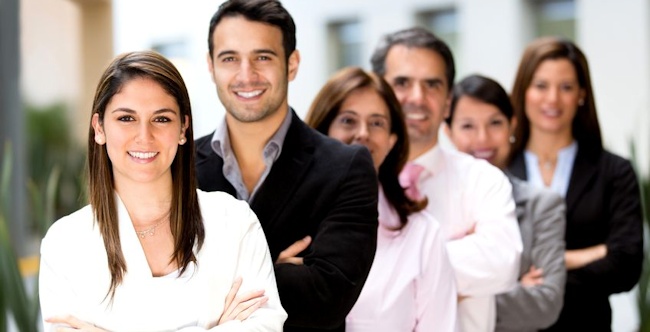 In reality, nothing could be further from the truth. Franchising is all about following a tried-and-tested system to replicate the original business's success. That's why people who are willing to trust and follow an existing system make better franchise owners than those who don't like to play by the rules such as entrepreneurs.
---
In general, successful franchisees are those who are willing to learn, adaptable and results-driven. Although they work independently, they often manage people in some capacity, so they also need to be team players with excellent leadership skills.
---
When it comes to my Extra Help franchisees, it's straightforward to identify the traits and qualities that have enabled them to become successful franchise owners. Extra Help is a service-orientated, management business, based on high moral standards. As we deal with many different types of clients, including the elderly and vulnerable, we do have a specific set of boxes that need to be ticked, in order to ensure that every franchisee is a positive Extra Help ambassador who reinforces our kind and caring brand values.
Here are the top 5 traits that successful Extra Help franchisees all share:
1. Commitment to a high-quality, consistent and trustworthy service
We expect each Extra Help franchisee to consistently uphold our high standards. Consistency in service is particularly important, so that clients know exactly what to expect at any franchise location.
2. A genuine passion for helping others
While this especially applies to our clients, our most successful franchisees are the ones who are also willing to support and advise their fellow Extra Help franchise owners. Extra Help really is like one, big family, and that's largely helped by the positive, working relationships that exist between our franchisees.
3. Willingness to 'go the extra mile'
Whenever I read through our customer testimonials, I am always struck by the number of clients who mention franchisees and their teams going above and beyond the call of duty to surprise and delight their customers. This is something we actively encourage, as we know it enables us to stand out in a crowded marketplace and provide superior, memorable service.
4. Great listening and communication skills
Clients are inevitably more likely to continue using your services and stay loyal if you invest the time to listen to them and understand their requirements. Excellent communication skills are essential in this business, as you need to manage a team of home-helpers, as well as making sure your clients are kept up to date and always satisfied with the services you provide.
5. Passion for your business
Although this is the last trait on the list, it's especially important! If you lack the passion and the drive to succeed, it's unlikely you'll be successful in any business. Likewise, if you're passionate about your brand, it will be very obvious to your clients and also contagious, enabling you to win their business more easily and keep them loyal. The franchisees who do well are those who are genuinely passionate about their businesses and willing to do whatever it takes to achieve their goals.
---
If you think this sounds like you and would like to find out more about the Extra Help franchise opportunity, please call us on 01604 532932 today!