We were delighted to be able to welcome six new franchisees to the Extra Help family last December. In this week's blog post, I'd like to introduce you to Herman Barnes, our new franchisee in Ealing …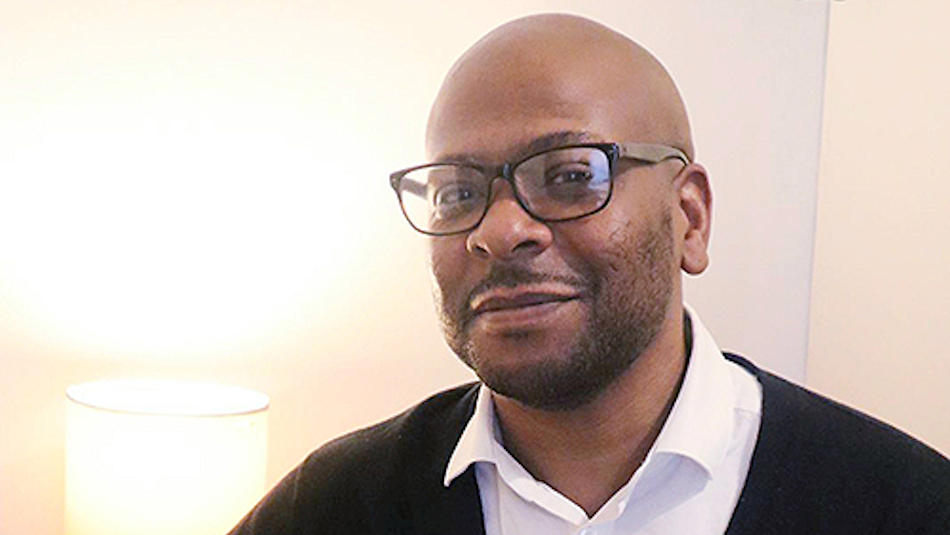 Herman lives in West London and has two daughters. He has been working within the social care sector for over fifteen years, focusing on young people in various settings, youth projects, children in care and, most recently, care leavers, helping unaccompanied minors and young mothers cope with the transition of becoming independent.
He currently runs an organisation which manages units across West London, where his main role is to supervise the unit managers. Herman intends to continue working in this role, whilst building his Extra Help franchise.
Last year, Herman decided he wished to start his own business and knew that his extensive skills and experience in working within the social care sector would lend themselves well to a home-help/care environment.
"Rather than starting from scratch, I decided to look for a franchise," he says, "I felt it would be quicker to get started if I had access to a tried-and-tested business model that I only needed to replicate. I like the 'wraparound effect' of franchising, where you're provided with all the tools, advice and support you need and you don't feel like you're on your own."
Herman took his time to find the right franchise for him, spending almost a year attending franchise exhibitions and considering many different opportunities. However, Extra Help particularly appealed to him as he could instantly see the potential demand for its services.
He says, "My elderly mother recently passed away and it was clear to me how much I could have benefitted from Extra Help's services while she was still alive, as there were lots of things that needed to be done for her."
Herman chose Extra Help as he felt it was a business model he could easily understand – in this case, he says, simplicity was the attraction. He also liked the fact that he wouldn't be as restricted by legislation as with a personal care franchise, which he admits he would find quite daunting, despite his years in the social care sector.
Once Herman had established his interest in Extra Help, he arranged a meeting with us. "I met Claire and felt instantly comfortable. I walked away from that meeting feeling so positive and pretty much made up my mind on the way home," he says.
Before signing on the dotted line, however, Herman did extensive research, speaking to several, existing franchisees to find out about their experiences, and having further discussions with Head Office. He eventually decided to invest in an Extra Help franchise in November and attended an induction training course later that month.
"The training was extremely useful, really comprehensive, yet easy to absorb," says Herman, "It was also great to meet some of my fellow franchisees – they gave me some excellent tips and ideas for generating business. It was a lot to take in but it was done really well and the energy in the room was fantastic!"
Since the training, Herman has been in daily contact with other franchisees, via our dedicated Facebook group, where he has received more valuable advice on how to get started and find clients. He used some of the ideas and was delighted to find they were successful in generating enquiries.
In addition to this, Herman has joined a dedicated group for London franchisees, which has really helped him feel more connected to the business. He says he really appreciates that Claire is easily contactable if he has any queries, along with Nealem, Extra Help's Business Development Manager.
Herman has also been busy placing adverts on social media and will be organising a mailshot to generate more interest in the cleaning side of the business. He has been inundated with applications from potential home-helpers, so can afford to be selective and ensure he only chooses the crème de la crème for his team.
Herman plans to concentrate on developing the cleaning side of the business and make that work well as his 'bread-and-butter income', but sees a lot of potential in Ealing for both Extra Help for the Elderly and Extra Help for Parents, as it is a huge borough with a large, elderly population, as well as many schools and families.
Herman is extremely confident about the franchise and says he is pleased he made the decision to join Extra Help, as it feels like he's found his niche.
"In my experience, working with other human beings is one of the ultimate good deeds you can do. Spending time with other people and helping to improve their lives is a wonderful thing. You can be gratified by many things, but when you make another human being smile, that's really something to be cherished."
---
If Herman's story has inspired you and you'd like to find out more about the Extra Help franchise opportunity, please give us a call on 01604 532932.