As we all watch the news about COVID-19 (the disease caused by the coronavirus) with increasing horror, we thought it would be useful to put together and share our top 10 tips to prevent the spread of germs this winter …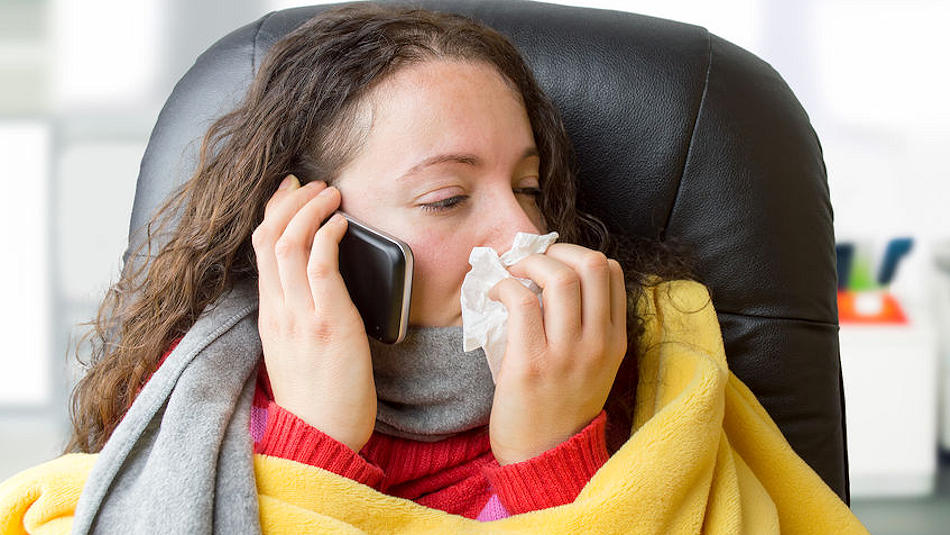 Germs can be spread from person-to-person in a number of ways, such as by coughing and sneezing, failing to wash hands or touching dirty equipment or surfaces.
Infections are caused by microscopic organisms known as pathogens, e.g. bacteria, parasites, viruses etc, that enter the body, multiply and interfere with normal, bodily functions.
For those who have weakened immune systems, such as the elderly, or people with underlying illnesses like cancer or respiratory diseases, it's even easier to catch an infection or virus.
Extra Help home-helpers are all fully briefed on the dangers of cross-contamination and germ spreading, and that's why we only use your own cleaning products and equipment, rather than carrying them from house-to-house, which can cause cross-contamination.
---
If you want to minimise the chances of you and your family catching and spreading COVID-19, or any virus, read and follow our top 10 tips below:
1. Wash your hands frequently
This particularly applies when returning home from public places or handling raw meat. Encourage your children to wash their hands with soap as soon as they return home from school – with perseverance, it will hopefully become a habit!
2. Cover a cough or a sneeze
When you need to cough or sneeze, cover your nose and mouth with a tissue, then put it into a closed bin. If you don't have a tissue to hand, cough or sneeze into your elbow, rather than into your hands or the air.
3. Keep a small bottle of hand sanitizer in your bag
Use it regularly while you're out and about, especially if you visit places like gyms, which are breeding grounds for bacteria.
4. Change your cleaning sponges or cloths regularly
Keep separate ones for the toilet, bathroom, kitchen and other areas of the house to prevent cross-contamination. For extra peace of mind, you can use disposable cloths or paper towels where possible.
5. Clean any devices or equipment you use on a regular basis
Use antibacterial wipes, especially if they are also used by others. You'll probably be amazed to hear that a study conducted by Insure2Go in 2018 found that a smartphone screen, back button, lock button and home button were all more germ-infested than a toilet seat and flush!
6. Clean washing up brushes regularly
Put them in the dishwasher or washing them in antibacterial detergent and hot water. Ideally, you should do this after each use.
7. Use separate chopping boards/utensils for raw meat and vegetables
Raw meat may contain parasites and bacteria, such as E.coli and Salmonella. Thorough cooking destroys these harmful germs, but while the meat is raw, it should be kept separate from any other food. Chopping boards should be thoroughly cleaned after each use, and dried properly, as dampness can cause the bacteria to multiply.
8. Practice hygienic laundry techniques
Wash your hands after handling dirty laundry and wash towels, sheets and linens at 60 degrees to kill any bacteria. Also, be sure to hang wet laundry up as soon as possible after the washing machine cycle has finished, rather than leaving it to fester in the washing machine for any length of time.
9. Regularly clean the toilet
Use an antibacterial cleaning product or disinfectant. Pay particular attention to the seat, rim, handle and lid (inside and outside). Ideally, a toilet should be cleaned every few days to prevent germ and limescale build-up.
10. Keep your floors hygienically clean
Floors are full of hidden dirt and germs and, just because you can't always see them, it doesn't mean they're not there! Regularly clean hard floors with an antibacterial cleaning solution and carpets with a steam cleaner, if possible. It's a good idea to get your carpets professionally cleaned every year to prevent the build-up of germs.
---
We hope you find these tips useful to prevent the spread of germs and that they help you to keep safe and healthy! If you're interested in finding out how Extra Help can assist you with keeping your home sparkling clean and hygienically germ-free, give us a call on 01604 532932 to see if we operate in your local area.